As discussed on Social last week, #LinkedInLocal is a grassroots global organization, blessed by LinkedIn, that connects people IRL at local networking events. I first attended one in New York City in January 2018, then spoken on a panel in December at an event in Spring Valley, here in Rockland. My friend Pasquale Palumbo, who attended the December event, and I immediately started scheming our own event in Westchester. With the help of our sponsors, TD Bank, we were able to make it happen last night- and will definitely be doing another one sometime in the very near future!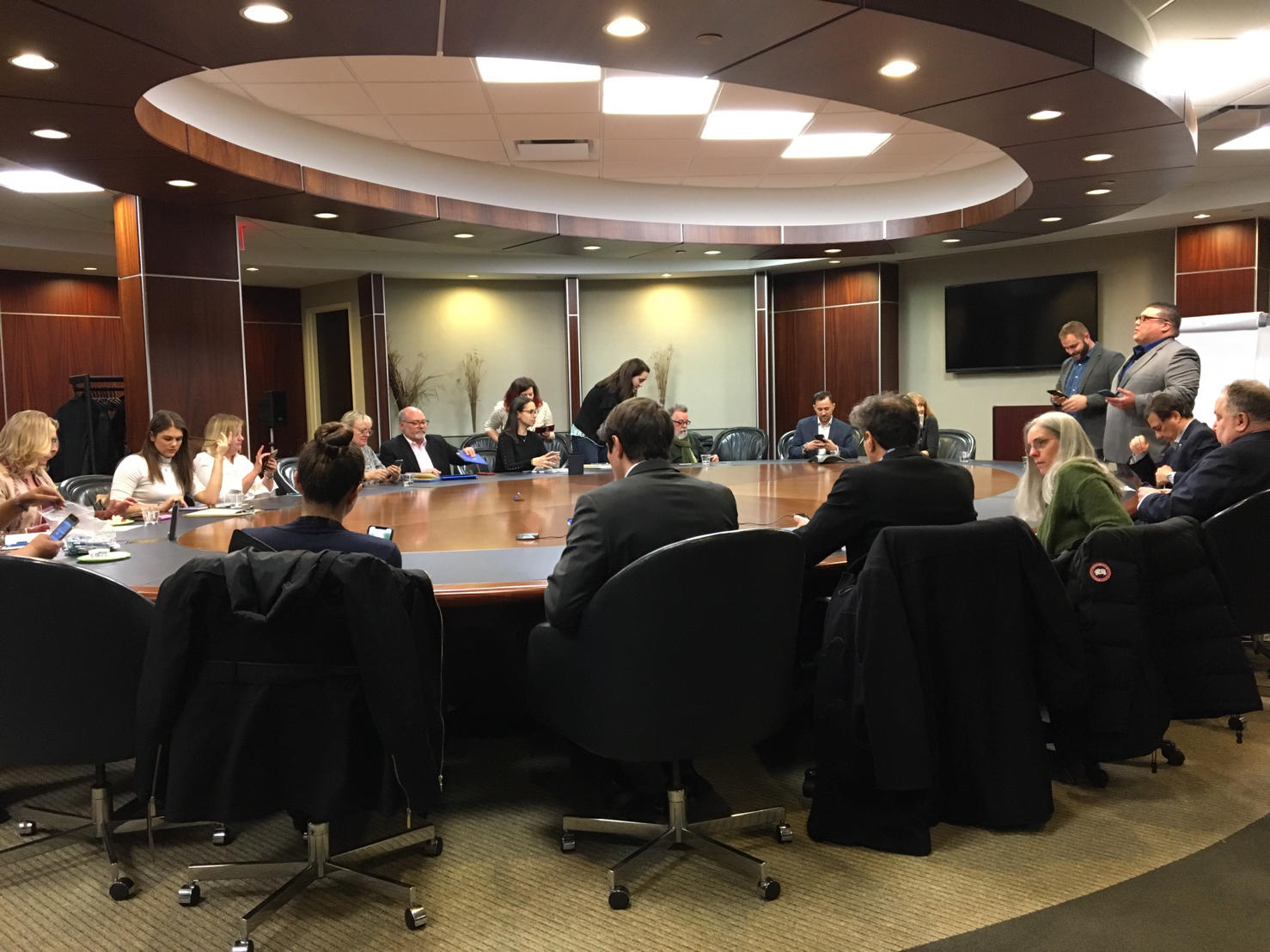 The point of a #LinkedInLocal event is to facilitate networking within our communities; it is not meant to be a major profit-generator for the hosts. We kept our ticket price low - $10 - mainly to cover refreshments, and because attendees are more likely to bail on a free event. Many of these events also host panelists or speakers. Our panelists - Risa Hoag of GMG Public Relations, Daniel Guiney of ZRM Brokerage, and myself - discussed LinkedIn best practices, guided by moderator Joe Ferraro of the One Percent Better podcast.
Some of the key issues discussed included:
Profile Tips
Use all profile options at your disposal; a fully-filled-out profile is to your best advantage! Link to the real pages for companies and schools whenever possible, since that will connect you to their larger communities. Have a professional profile picture. Your headline shouldn't be your default "Job Title at Company," but rather what it is you actually DO (a subtle, yet crucial distinction). And for goodness sakes, give your own SEO a boost by using lots of relevant phrases and keywords in your summary!
Using LinkedIn
Engaging with other people's content, and in discussions that are relevant to you and your industry, is at least as important, if not more so, than putting your own content out there; be sure to dedicate some time each week to at LEAST doing that. Research people who you're meeting with, would like to meet, or are pitching - it is a priceless resource to gather valuable information on anyone, and it's free! Also explore alumnae networks whenever possible - if you're going on a trip, for example, you may be able to find people who went to your school who are in a relevant industry to you who live in that city, which can open you up to great new connections.
Who To Connect With
Arguably the most interesting part of the discussion dealt with who one accepts (or approaches) as a new contact on LinkedIn. Risa prefers to only connect with people she's met in real life. Dan believes in maximum reach, regardless of existing connection, and reaches out to strangers regularly to add to his overall network. I fell somewhere in between; I rarely send out connection requests unless I have a reason (sometimes it's they were suggested and are in a relevant industry and share contacts with me, sometimes they're a speaker at a conference I'm speaking at or attending, but oftentimes it's because we've actually met somewhere IRL), and my stance on acceptance of connection requests is getting slightly stricter now - if we don't share connections, RELEVANT ones, you'd better be of clear and direct value to my business community.
Me being me, I of course live-streamed our full discussion, which you can watch below.
Many thanks again to our hosts, TD Bank of Rye!